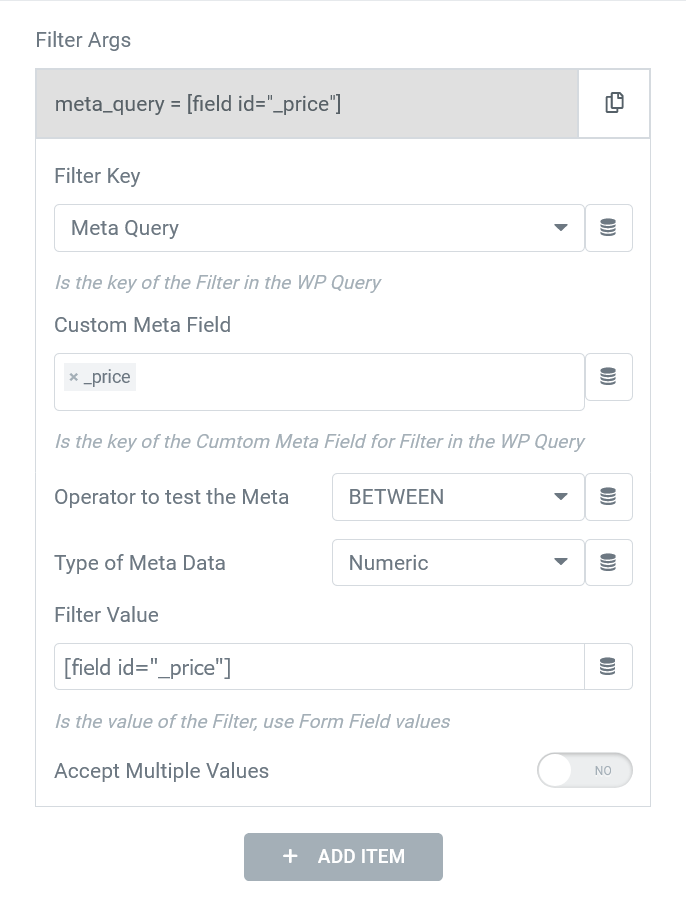 Use Range field as Price filter
Use the Query Posts Search & Filter into your Form actions, and setup that Meta field query filter arg like in the image in the right.
Automatically the filter will use submitted Min and Max values and will use them to set the Price range.
This could works in combination with any other form filter (see other demo).