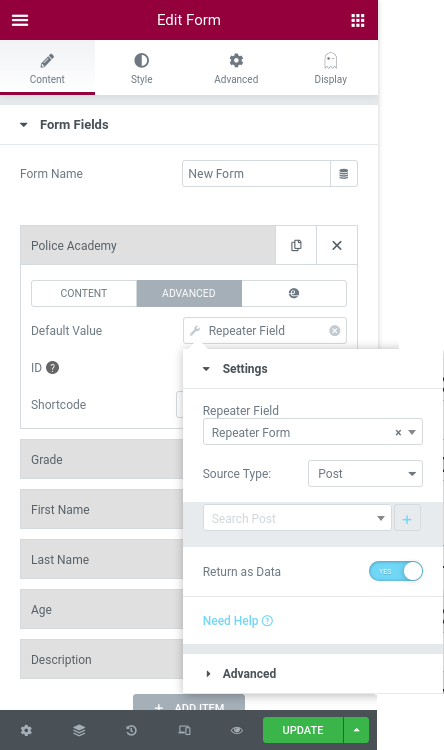 Use the Dynamic Tag Repeater in the Default Value.
Select the Repeater fields from all Post Meta Fields, it support all Repeater fields:
wp native (array),
ACF,
Jet,
PODS,
etc.
WARNING: All Form Repeater sub fields Custom ID must match the name (not Label) of the Meta Repeater sub fields
NOTE: the "Return as Data" option must be set!